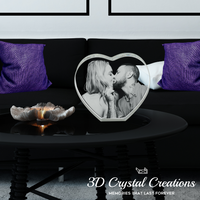 Our Heart Collection
A heart for your your sweetheart! This collection features the perfect crystal shape to say I love you... Gift your loved one with this beautiful crystal shape today!
SHOP NOW
Our Prestige Collection
A classy way of remembering... This collection features our uniquely cut Prestige crystal. This is our customer's favorites for weddings, anniversaries and memorials!
SHOP NOW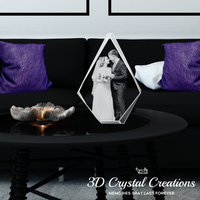 Our Diamond Collection
Diamonds are Forever! Encase your memories forever in one of our stunning Diamond crystals. A sure way to wow you and your family!
SHOP NOW
MORE COLLECTIONS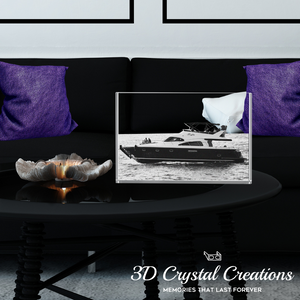 The Tower Collection
A simplistic, but still outstanding design to display your favorite memories! This collection is perfect for both your office or living space. Either way, it's sure to wow your guests!
SHOP NOW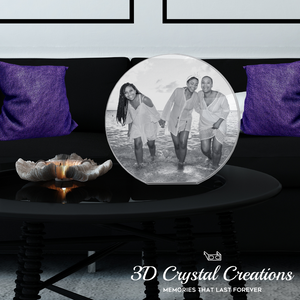 The Plaque Collection
The perfect way to display your favorite memories with the background! Our Plaque crystals are the best way to show off a stunning landscape or fit multiple people in 2D or 3D!
SHOP NOW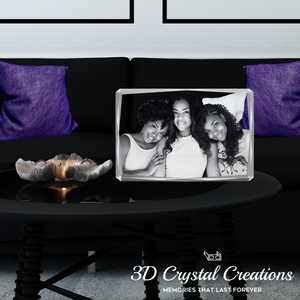 The Statuette Collection
A more elegant design at a more affordable cost! This collection is very unique due to it's 24-cut beveled edge. These crystals look amazing on our optional light bases!
SHOP NOW
REVIEWS FROM OUR CUSTOMERS
It came out perfectly!!!! Couldn't be happier!!!! ONE OF THE BEST CUSTOMER SERVICE I'VE EVER HAD!!!! Will be using them again very soon!!!!!

Haley Disney
They create beautiful crystals, at an awesome price, & have amazing customer service!

Alyssa Braswell
I have had 4 3D Crystal Creations done. I have been very pleased with each of them and have recommended them to many of my friends. They do great work and are very efficient. I highly recommend them.

Sandra Marsh
My wife loved her 3D Crystal! Could not be more excited about it. Thank you guys!

Akhil Noel

I ordered a small 3D Crystal Tower as a memorable gift for a family member and the order was completed within 48 hours of purchasing. The owner hand delivered the gift and after opening the box, I was amazed at the work that was done. They did a great job on this project and I would definitely recommend this local business to others.



Sarai Goodson